Steel Plate Cutting
As a professional manufacturer of storage tanks and spiral folding silo, as well as in order to meet various of demands from our customers, and play the advantages of steel trade, we provide steel plate cutting services for storage tanks, working with carbon steel and stainless steel. With the help of four advanced CNC cutting machines, along with two all weather CAD program equipments to offer CAD drawings for the cutting machines, we can modify your drawings accordance with your own requirements until the final approval and the whole project was completed.
Our CNC controlled oxygen fuel cutting machine can cut the steel plate with thickness of 6mm-20mm. With high-speed divergent nozzles and oxygen jet that open slightly along the compressed oxygen to expand as it leaves, forming a high-velocity jet that spread less than a parallel-bore nozzle, serve a clean cut.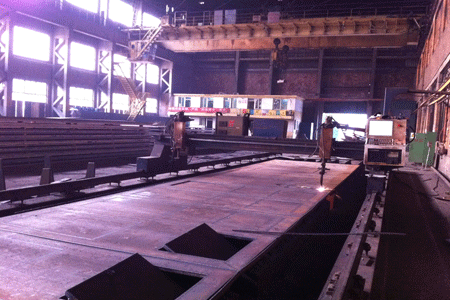 The first stage processing plays a critical role in the whole project, so the quality of the steel cutting will directly influence the performance and life of storage tank. We are well are of this, what's more, ensuring the quality of steel cutting is what we are committed to. Thanks to the durability and effectives of the CNC cutting machine for storage tank fabrication, combine with the abilities of the software, we now have the ability to cut you steel plate precisely according to nearly any specification so that they can be compatible with various of storage tanks and accessories, thus making us the ideal choice for your storage tank fabrication and steel plate pre-process.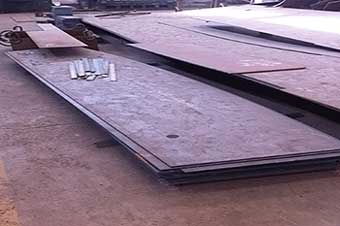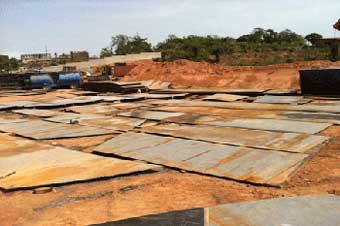 Annular plates
Bottom cutting plates
Please contact us now to see how our trained project and sales staff can meet your steel plate cutting needs.
If you're interested in our products or have any questions, please click here to contact us! We are always at your service!