500 Tons of Steel Plate for Water Storage Tank and AGO Tank Have Successfully Delivered to Our Ghana Customer
Nearly 500 tons of ASTM A36 steel plates have been safely delivered to the destination on time for our Ghana customer, these custom steel plates will be used for the construction of two water storage tanks and one AGO tank in Africa, which is one of the most important projects in Africa of our customer, a Ghana storage tank contractor.
ASTM A36 Steel Plates for Two Water Tanks and One AGO Tank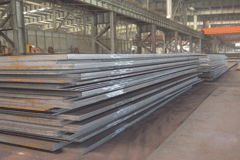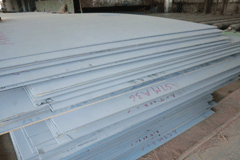 One of their engineers have been in contact with our sales manager since last year, and the two sides have had communication and negotiation for a long time. In January, the main person in charge of the project visited our factory, in steel factory, the carefully inspected the quality, specification, and grade of steel plate. In auxiliary processing factory, they talked with our engineers in detail to know about the sand blasting, spray painting, cutting, rolling, welding, and other processes capacity. After their factory visit, they decided to choose us as their partner of this project, and were confident for our further cooperation in the future.
In order to complete the export project, consolidate the relationship with the new customer for the late cooperation, technology department came up a detailed solution and cooperated with the production department, in order to satisfy our customer as possible as we can. After months of hard work, we finally finished the processing of the steel plates and delivered to our customer on time. We believe that through this cooperation, our customer will continue to choose us for their next project.

If you're interested in our products or have any questions, please click here to contact us! We are always at your service!