Drinking Water Storage Tank
Drinking water storage tanks are used for the storage of purified drinking water for residential use, emergency water supply, temporary drinking water for industrial construction sites and commercial water use. Drinking water tank is mainly made from stainless steel or carbon steel. We provide vertical drinking water storage tanks with strong durability, high quality and a wide range of capacities, which will best meet your storage needs.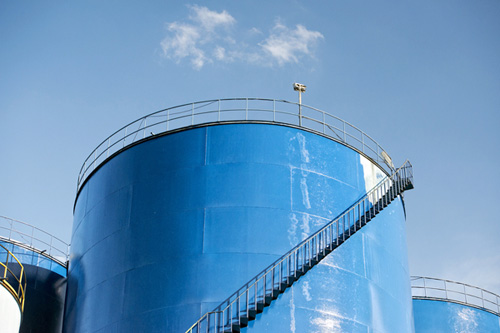 Stainless steel drinking water storage tank
Plastic , galvanized and concrete water tank enjoy wide application in the storage of water for drinking purpose. However, the water stored in those tanks is a not hygienic enough to drink, for the main material of those tanks is porous, which may give the chance for fungus and bacteria to grow. Thus, the safety of the drinking water can not be assured. Stainless drinking water storage tank, made from stainless steel with chromium, is popularly adopted as the drinking water storage facility with the following benefits.
Ecologic-friendly and cost-saving construction
Durable and strong, efficiently used in all kinds of weather
Safe and relatively-easy operation offers easy access to drinking water
Stainless steel surface releases no harmful materials to drinking water, ensuring drinking safety and water quality. Stainless steel material is 100% recyclable, guaranteeing a long-lasting service of life.
Carbon steel drinking water storage tank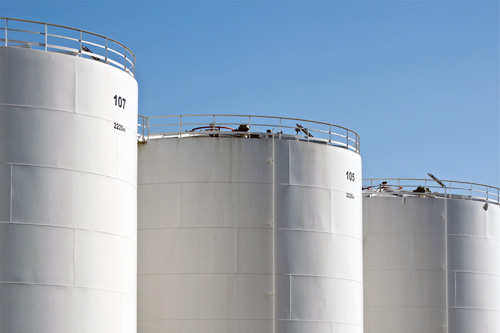 In order to prevent corrosion and ensure a long-lasting working system, Anson carbon drinking water storage tank design a variety of coating systems to form a barrier for both the interior and exterior surfaces of the tank.
The common anti-corrosion coating methods are urethane polymer membrane coatings and Baked-on epoxy powder coatings. Non-toxic bituminous clay compositions that permanently adhere to galvanized steel is also an effective coating method. Besides, Industrial grade acrylic enamel exterior coating systems is also applied in the protection of drinking water tank.
water storage tank standards and specifications
With years of professional experiences, we can design water storage tanks complying with the following standards.
NSF, UL, and AWWA: Protective Linings
NSF/ANSI 61: Drinking Water Systems Component-Health Effects
UL-1746: External Corrosion Protection Systems for Steel Underground Storage Tanks
ANSI/AWWA D102-03 (Coating Steel Water Storage Tanks)
Specifications
Gallons
Liters
Dimension
(Dia. x Eave Height x Height)
34,631
131,093
18' (5.5m) x 17'11" (5.5m) x 23'2" (7.1m)
36,933
139,807
24' (7.3m) x 10'9" (3.3m) x 17'9" (5.4m)
37,700
142,710
21' (6.4m) x 14'4" (4.4m) x 20'6" (6.2m)
38,468
145,617
30' (9.1m) x 7'3" (2.2m) x 15'5" (4.7m)
41,537
157,235
18' (5.5m) x 21'5" (6.5m) x 26'9" (8.2m)
46,717
176,843
27' (8.2m) x 10'9" (3.3m) x 18'1" (5.5m)
47,100
178,293
21' (6.4m) x 17'11" (5.5m) x 24'0" (7.3m)
49,211
186,284
24' (7.3m) x 14'4" (4.4m) x 21'4" (6.5m)
56,501
213,880
21' (6.4m) x 21'5" (6.5m) x 27'7" (8.4m)
57,652
218,237
30' (9.1m) x 10'9" (3.3m) x 18'11" (5.8m)
61,488
232,757
24' (7.3m) x 17'11" (5.5m) x 24'10" (7.6m)
62,256
235,665
27' (8.2m) x 14'4" (4.4m) x 21'8" (6.6m)
73,766
279,235
24' (7.3m) x 21'5" (6.5m) x 28'5" (8.7m)
76,835
290,852
30' (9.1m) x 14'4" (4.4m) x 22'6" (6.9m)
77,759
294,350
27' (8.2m) x 17'11" (5.5m) x 25'2" (7.7m)
93,334
353,308
27' (8.2m) x 21'5" (6.5m) x 28'9" (8.8m)
96,019
363,471
30' (9.1m) x 17'11" (5.5m) x 26'1" (8m)
115,203
436,091
30' (9.1m) x 21'5" (6.5m) x 29'7" (9m)
139,375
527,592
33' (10.1m) x 21'5" (6.5m) x 30'6" (9.3m)
162,204
1,749,632
39' (11.9m) x 17'11" (5.5m) x 29'4" (8.9m)
194,624
736,732
39' (11.9m) x 21'5" (6.5m) x 32'10" (10m)
225,702
854,375
42' (12.8m) x 21'5" (6.5m) x 33'9" (10.3m)
245,653
929,898
48' (14.6m) x 17'11" (5.5m) x 31'11" (9.7m)
294,746
1,115,735
48' (14.6m) x 21'5" (6.5m) x 35'5" (10.8m)