Chemical Storage Tank
Chemical storage tanks are the containers manufactured to store various chemicals. Great consideration should be given to the storage tanks for chemicals, such as properties, hazards and applications, etc. Due to the different features of chemicals, chemical storage tank is required to be designed and made of specific materials that is not only resistant to the chemicals, but also won't be affected by the extreme and complex surroundings, such as heat, cold, pressure, etc.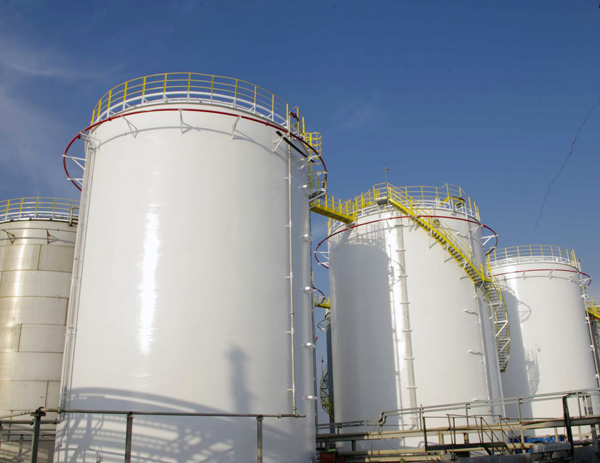 Various applications of chemical storage tanks
Chemical storage tank has a number of applications for commercial, agricultural and industrial use. Chemical storage tanks are widely used in agro-industry to store pesticide, fertilizers, nutrition in agricultural industry. It is strong enough to withstand extreme pressure and temperature. The smooth and coated inside exposes no harm and is compatible with the carried liquids. In construction site, chemical storage tanks are applied to store concrete and masonry chemical admixtures.
Chemical storage tanks features and design
As one of the domestic famous chemical storage tanks manufacturers in China, we offer chemical storage tank of vertical type made from steel or stainless steel. Our chemical storage tank has high durability and guarantee long service of life, suitable for the storage of both mild and aggressive chemicals. We manufacture tanks of a wide array of capacities. No natter what size of tanks you need, we can always offer you one with specific dimensions.
Gallons
Liters
Dimension
(Dia. x Eave Height x Height)
36,933
139,807
24' (7.3m) x 10'9" (3.3m) x 17'9" (5.4m)
37,700
142,710
21' (6.4m) x 14'4" (4.4m) x 20'6" (6.2m)
38,468
145,617
30' (9.1m) x 7'3" (2.2m) x 15'5" (4.7m)
41,537
157,235
18' (5.5m) x 21'5" (6.5m) x 26'9" (8.2m)
46,717
176,843
27' (8.2m) x 10'9" (3.3m) x 18'1" (5.5m)
49,211
186,284
24' (7.3m) x 14'4" (4.4m) x 21'4" (6.5m)
56,501
213,880
21' (6.4m) x 21'5" (6.5m) x 27'7" (8.4m)
61,488
232,757
24' (7.3m) x 17'11" (5.5m) x 24'10" (7.6m)
62,256
235,665
27' (8.2m) x 14'4" (4.4m) x 21'8" (6.6m)
73,766
279,235
24' (7.3m) x 21'5" (6.5m) x 28'5" (8.7m)
76,835
290,852
30' (9.1m) x 14'4" (4.4m) x 22'6" (6.9m)
93,334
353,308
27' (8.2m) x 21'5" (6.5m) x 28'9" (8.8m)
96,019
363,471
30' (9.1m) x 17'11" (5.5m) x 26'1" (8m)
Double-wall design of chemical storage tank
We are able to manufacture chemical tank of double-skin design, which is to ensure the safety of the chemical liquids. Once the inner wall is subjected to leakage or damage, the secondary wall can protect the chemicals from leaking and reduce the potential risk of chemical liquids contaminating the environment. Thus, the unique design guarantees a more efficient and eco-friendly working performance of the storage tanks.
Polyethylene coatings for chemical storage tanks
One of the biggest challenge for chemical storage tank is its ability to resist corrosion. We design polyethylene coating as the effective method to protect its tanks from being affected. Polyethylene coating is able to stabilize the ultra-violet and reduce the effect of photo-oxidation. Beside, it is a good electrical insulator and of low thermal conductivity, which largely reduces the rate of chemical reaction.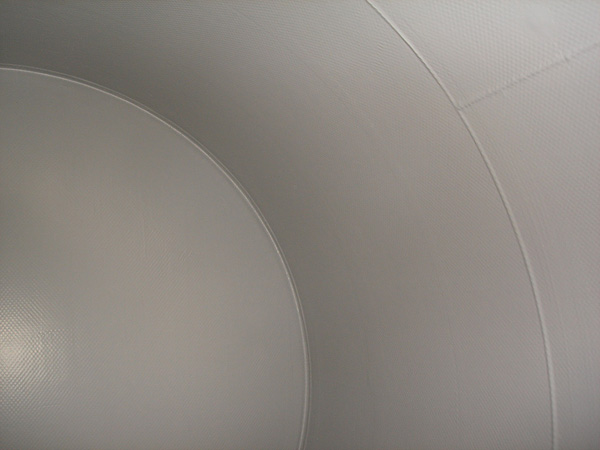 Chemical storage tank standards
All of our chemical storage tanks are built to the following standards:
Underwriters Laboratories, Inc.: UL-58, UL-80, UL-142, UL-1746, UL-2085
National Fire Protection Association: NFPA 22, NFPA 30-30A
American Petroleum Institute: API-650
American Water Works Association: AWWA D100
OSHA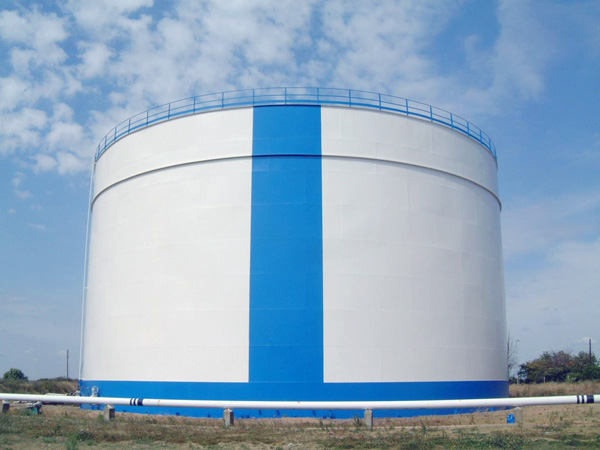 Whether you need to store strong corrosive acids or flammable liquids, we will always offer you the top quality chemical storage tank according to your demand.