Fuel Storage Tank
We are the leading manufacturer in the production of professional, reliable, and turn-key fuel storage tank that is accordance with various of countries, states, and regions regulations. No matter what specifications of
bulk fuel storage tanks
you need for the storage of gasoline, diesel, biodiesel, ethanol, or oil, we can provide you with the most efficient, cost-friendly, suitable and brilliant solutions for your own fuel storage tanks. Each fuel storage tank we sell is custom-built by our certificated and experienced engineers and field crews with our advanced on-site manufacturing equipments.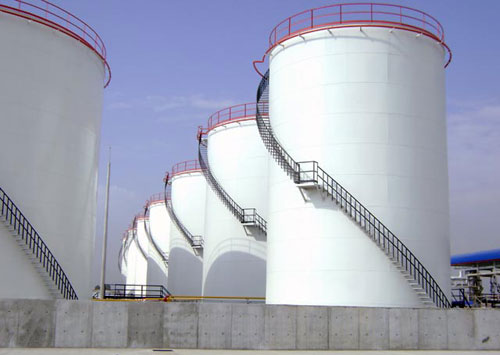 Every fuel storage tank we fabricate can comply with the Steel Tank Institute's specification, as well as the standards single-wall UL 142 and F921 double-wall. Custom exterior painting and interior linings can be provided particularly. What's more, other relevant accessories and options are also available.
Fuel storage tank specifications:
| | |
| --- | --- |
| Types | Aboveground |
| Capacity | 100 m³- 100,000m³ |
| Material | Carbon steel |
| Configuration | vertical |
| Structure | Single wall / double wall |
| Standard | UL142 / F921 / API |
Best Fuel Storage Solutions for a Wide Range of Applications
Gasoline fuel storage tank:
gasoline is one of the most important products of petroleum processing, it is widely used in the aviation, transportation, agricultural. Because of its wide range of applications, gasoline fuel storage tank occupies a dominant position of the fuel storage tanks. We can fabricate custom gasoline fuel storage tank accordance with your foundation environment, using requirements, storage capacity, as well as other particular conditions. Learn more about gasoline fuel storage tanks.
Diesel fuel storage tank: Our double wall and single wall diesel fuel storage tanks are excellent for the diesel fuel storage solution. A single or double bulkhead divider can be set to compartment the diesel fuel tank in order to store multiple fuel products in on container. And all of our diesel fuel storage tanks come in sizes from 100m³ to 100,000m³.Learn more about diesel fuel storage tanks.
Biodiesel fuel storage tank: Biodiesel is a kind of efficiency and clean fuel that can be alternative to the traditional diesel fuel. The rising regulations for environment protection have lead more and more people inclined to choose a clean energy, thus biodiesel fuel storage tanks are fast becoming a major player in the demand for alternative fuel. Thanks to our engineers' continuous efforts, we now can fabricate biodiesel storage tanks for various of specifications, if you have a need on biodiesel fuel diesel storage solutions, you can contact us at any time.
Fuel oil storage tanks: fuel oil storage tank is our featured storage tank, from the beginning of our company established, we have been committed in the fabrication of fuel oil storage tanks, until now have got the stability to fabricate various specifications of fuel oil storage tank and our fuel oil storage tanks have been found in a wide range of countries and regions all over the world.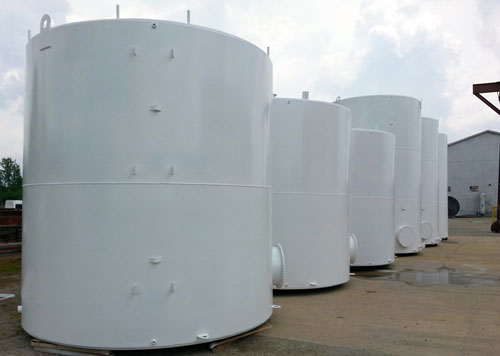 As the fuel prices went sky high with no sign of coming down and more regulations are setting for fuel, we know that you are forcing to protect your budget as lower as possible, so do us. We can help you reduce the cost as much as possible from the storage of fuel. So if you are in need of the fuel storage tank, contact us and let's come up with fit storage solutions to cope with a more difficult investment environment and various of regulations.