Q235B Steel Plate and Accessories for Water Tank
All of the steel are for the construction and installation of 5 water storage tanks in Nigeria. Their QA /QC manager visited our steel plant and processing plant in a business strip last year. At site, they got great interests in the plate rolling and cutting. More fortunately, they gave us a lot of suggestions on how to process the steel, how to product a better groove, how to transfer the steel plate more safely with the help of bracket, etc.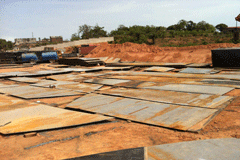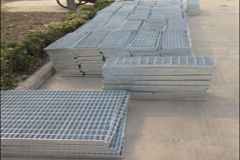 Plates are cutting for the tank bottom.
The galvanized gratings are for staircase.
Besides the main steel processing, pipe cutting, plate cutting, support pipe, galvanized grating are also processed as per of their drawing.
Property end beveling and the special bracket for steel plate transfer have got high praise from our customer. At the same time, we also added more confidence on the storage tank manufacture.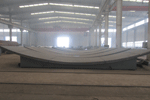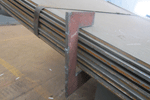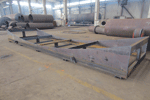 The suitable end beveling and the special transportation brackets for the rolling steel plates have won a great compliment from our clients.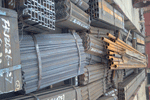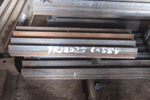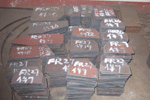 Angle, strip, channel, square and rectangular tubing, pipe and so on are ready for 5 steel tanks construction and erection.
If you're interested in our products or have any questions, please click here to contact us! We are always at your service!