TICO Successfully Replaced the Pressure Vessel Design & Manufacture License
Recently, Anyang General International Corp. (AGICO) received the design license and certificate of manufacture for the special equipment of people's Republic of China, issued by the General Administration of Quality Supervision, Inspection and Quarantine ( AQSIQ), which marks that we successfully passed the replacement work of pressure vessel design and manufacturing license, and our pressure vessel design, manufacturing license qualification has been maintained.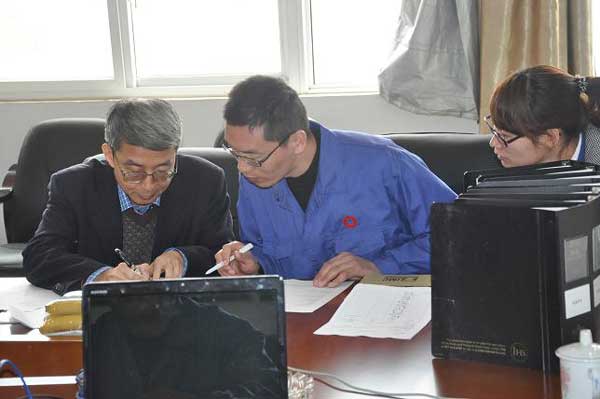 The replacement work is one of the key work of TICO in 2015, in order to ensure the replacement work can be completed successfully, the quality department and the relevant departments made a detailed plane for the license replacement. According to the pressure vessel design and manufacture licensing requirements and quality assurance system requirements, we carefully completed the preparation work for the approval of the audit, lay a firm foundation for the licensing replacement.
In two days of review, the review group respectively conducted a comprehensive review from the company quality assurance manual, system operation condition, outsourcing subcontract product control, implementation of regulations and standards, etc.
According to the rectification suggestions the review group offered, the company required the quality department to organize the relevant departments to actively implement the suggestions, promote the operation quality of the design and manufacture system on pressure vessel design and manufacture system of the company, ensure the quality of pressure vessel meet the requirements of the relevant regulations and technical standards, deliver to customers safely.
The successfully pass of the licensing replacement not only ensured the company's production activities can effectively and normally operate, but also laid a firm foundation for the continuous improvement of the quality level and sustainable development of the economy for the company.

If you're interested in our products or have any questions, please click here to contact us! We are always at your service!